Whatever the occasion, let one of our talented designers create a beautiful, eye-catching fresh or silk floral arrangement that's customized just for you!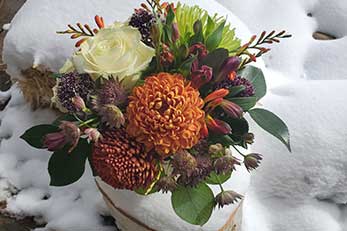 Conveniently located in Avon, we can help make your home brighter or make a loved one's day better when they receive a long-lasting flower arrangement from Fancy Pansy!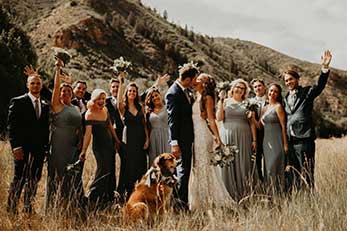 Fancy Pansy is a locally-owned, custom floral arrangement shop that understands the importance of flowers for any event and is determined to make each bride's big day special and unique.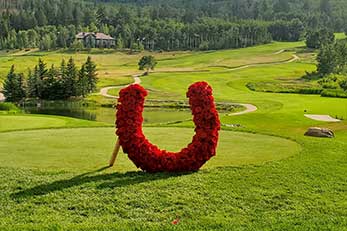 No matter the occasion, Fancy Pansy will work with you or your party planner to create custom floral designs that meet your needs.

Locally owned and operated, Fancy Pansy is the premier flower shop for Avon, Beaver Creek, Edwards, Vail and Minturn. We provide individualized floral needs for all occasions including beautiful mountain weddings, special events, and corporate functions throughout the Vail Valley.
Fancy Pansy designers are experts in both classic and modern floral designs. We can be contracted for ongoing floral services for your business and we can handle all the floral arrangements for your wedding or special event.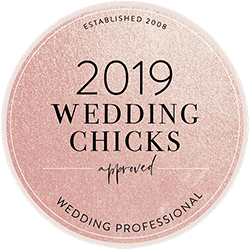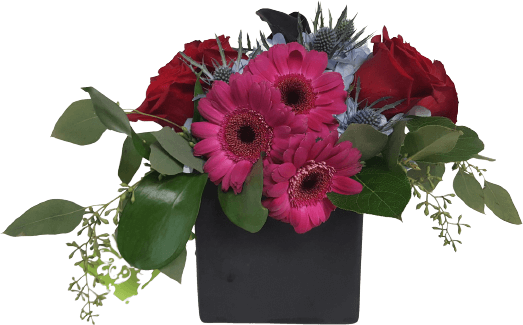 It is with great pleasure that I recommend Fancy Pansy Designs. Frankie did my flowers for my wedding. Not only did she have to travel some distance to get to my wedding location, but the flowers all looked gorgeous. She was very attentive to all of my details making sure I got the flowers I wanted and that they looked good together. My bouquet and bridesmaids bouquets all looked wonderful and I loved what she did for the boutonnieres. She did a marvelous job adding just the right touch to my center pieces as well. I highly recommend Fancy Pansy Designs for all of your flower needs especially your "Special Day". I know she did a great job helping to make my day special!
Frankie did such a beautiful job doing flowers for our country themed wedding! Everything was so well organized and perfect. Frankie made sure every little detail was in place; from meeting up to discuss what flowers I wanted to getting the flowers to the venue. She was very professional and flexible with last minute changes. I had a vision for the flowers I wanted for the wedding, and Frankie made it come possible. The flowers were gorgeous! Thank you so much!
Frankie did the flowers for my wedding June 15th in Vail. I was originally going to go with someone else, but they were very unorganized and slow to respond to me. Frankie always responded to my e-mails / questions right away. She was easy to talk to and understood exactly what I was looking for. She took the time to stop by my work to pick up the mason jars for the flower centerpieces and dropped everything off for me at the venue the day of. I really appreciate her doing that so that I didn't have to find someone to go pick everything up on my wedding day. The flowers turned out amazing as well. I absolutely loved my bouquet! I wish I had pictures, but I haven't gotten them back from the photographer yet. They were filled with pink and white flowers and eucalyptus. She was even able to go with a flower that looked exactly like one of the photos I had shown her, only it was a little cheaper to stay within my budget. She also did the boutonnieres for the guys, wrapped in twine to match the rustic wrapping of the girls' bouquets. As well as an adorable headband with a fresh white flower for the flower girl. All and all everything turned out just as I had hoped and I would definitely recommend Fancy Pansy to anyone doing an event in the valley.
Fancy Pansy is the most affordable florist in the valley! Frankie was so quick on responding and getting my crazy ideas into fruition, even when I would change ideas last minute. She was totally OK using a majority of burlap flowers with a mix of wildflowers. She really worked around our budget! She even brought all the flowers up to Piney River Ranch, which is a hour drive up a bumpy road. I'm so glad that I found Fancy Pansy and I highly recommend her service to all future brides.
I just wanted to say thank you. The flowers you created (on super short notice and with minimal direction) and dropped off were/are lovely! They helped our day feel special.
Frankie, I just wanted to say thank you for the beautiful arrangement. It arrived yesterday right after my aunt got here. Absolutely gorgeous and what I was hoping for. Short, tight and rustic. She loved them (and so did I)!
Hello Frankie - Sorry it's taken me so long to reach out after the wedding - we still have company in town - exhausting! I wanted to let you know how much I loved the centerpieces - they were wonderful and exactly what I had in mind. Also, the large potted plants/flowers were absolutely beautiful and softened the tent posts perfectly. Thank you for your beautiful work!
Hi Frankie. Thanks so much for the beautiful flowers. They were exactly what I wanted. The flower vases will be ready for pickup at the park Hyatt. We bought them back with us to enjoy over the weekend. I am thinking Tuesday may be good as they are in Hyatt condo #5 until then. The wedding planner as going to arrange to leave them at the desk for you. Many thanks and great doing business with you!
Hi Frankie. First, I want to mention how much I appreciated your professional down to earth kindness when we spoke on the phone. My friend Kendall loved the flower arrangement. She sent me a picture and the (arrangement) flowers were absolutely beautiful! I have many family members and friends who live out of state. I like to send flowers for special occasions. Quite often the arrangement quality does not match the cost. Your creativity and talent exceeded my expectations. Thank you for helping me make my friend feel special and loved with this incredible arrangement!