Celebrate Union and Love with Fancy Pansy Arrangements
If there's a once in a lifetime event that people value the most, it would probably be their wedding. Weddings are momentous events that we all want to be perfect. From the rings to the gowns up to the program, we plan our weddings to the smallest details. Among the most important components of a good wedding is a well-curated design and theme, which of course entails gorgeous flower arrangements. It is important to make sure that you get someone who knows how to curate beautiful floral arrangements for weddings. At Fancy Pansy, we are a full-service design studio in Avon, CO who can take care of all your floral arrangement needs for your wedding. From conceptualizing your floral theme to setting it up and even to removing the flowers after the event, we've got you covered!
At Fancy Pansy, we make sure to plan everything. Attention to detail can be seen in everything we create. Each component of your flower arrangement, up to the ribbons and embellishments, are selected to make your floral arrangements unique and perfect for the theme. As for wedding bouquets, we don't just content ourselves with merely creating floral arrangements, we also make it a point to get to know our clients to be able to incorporate their personalities into the style of the bouquet, making it personal, special and authentic.
We hand select each flower for our clients and we make sure that only flowers of the highest quality are used. Our flowers are locally sourced from Colorado eco-friendly flower farms and go through an extensive hydration process that ensures that they are perfectly timed to be at their peak condition during your wedding. We can guarantee that your wedding will only have the freshest and most gorgeous flowers available.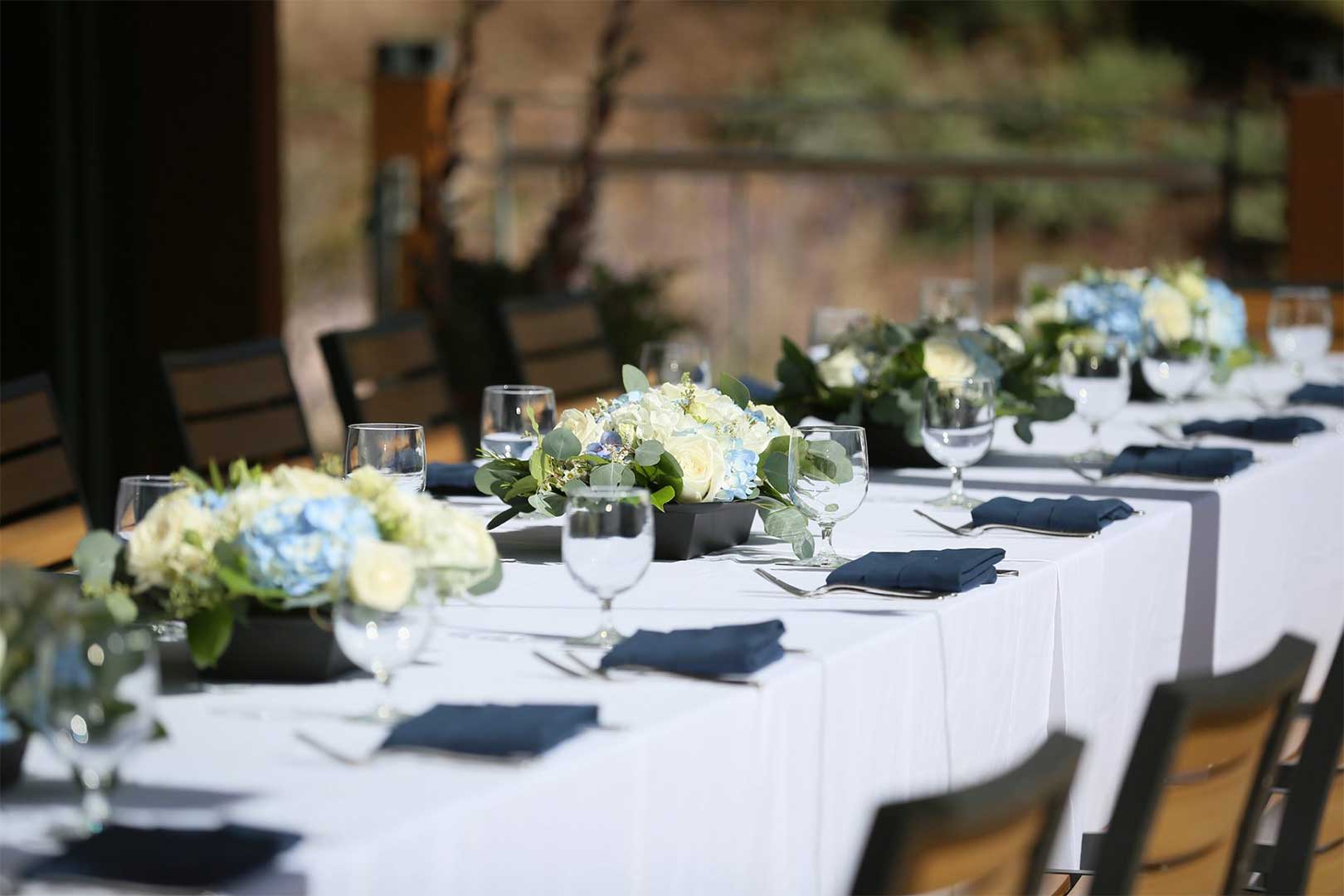 At Fancy Pansy, we have succeeded in providing flower arrangements for weddings and other special occasions. Because of our many years of experience and the many brides we have worked with, we know the floral industry inside out and we can provide you with an extensive variety of designs, styles and arrangements depending on your tastes. Our team of designers and consultants are ready to work with you to provide the best and most gorgeous flower arrangements for your wedding!
Dedicated Customer Service
At Fancy Pansy, we don't settle with satisfactory work. We make sure that we go above and beyond our client's satisfaction. We give personal attention to each and every client by being very responsive and always available for advice. You can be sure that you will receive a highly personalized service and a support staff that will always be there to help you in whatever flower arrangement needs you have. Our ultimate goal is to provide brides with beautifully-curated flowers, at a great value, and with outstanding customer service.

What are you waiting for?
It's time to check one of those boxes on your wedding preparation checklist and to trust us with your wedding's flower arrangement needs! Give us a call today so we can start choosing the perfect flowers for your wedding!