Fancy Pansy – Reliable Florists Near Edwards, CO
Sending flowers is a sure way to brighten up someone's day. You don't need a special occasion to show someone how much you love them by giving them a beautiful bouquet. Flowers are the perfect way to express how you feel about a person, whether it be your mother, your friend, or that special someone. We are one of the best florists near Edwards, CO. We make it our goal to help our clients express their feelings through passionately creating floral arrangements that are unique and personal to them.
At Fancy Pansy, we don't just arrange flowers. We make sure that each floral arrangement that we create is unique and reflective of the personality or vibe of our clients. Our floral arrangements are a labor of love. Flowers provide an emotional and visual experience for people and our goal is for us to customize each floral arrangement to look as beautiful as possible and have the desired impact on those who see them. Our fine florists near Edwards, CO are not only experienced but also passionate about the work that they do. You can be sure that each floral arrangement you get was carefully crafted down to every single detail to suit your needs.
We deliver only the best quality flowers
The not-so-secret ingredient to a beautiful floral arrangement is the quality of the flowers. Floral arrangements look best when the right types of fresh flowers are used together. As such, we make sure that every floral arrangement that we deliver is always in its peak bloom to show off its radiant beauty. Further, we use a wide variety of flowers from roses to gerberas to even sunflowers. By combining different flowers for each arrangement, we are able to make them unique and vibrant.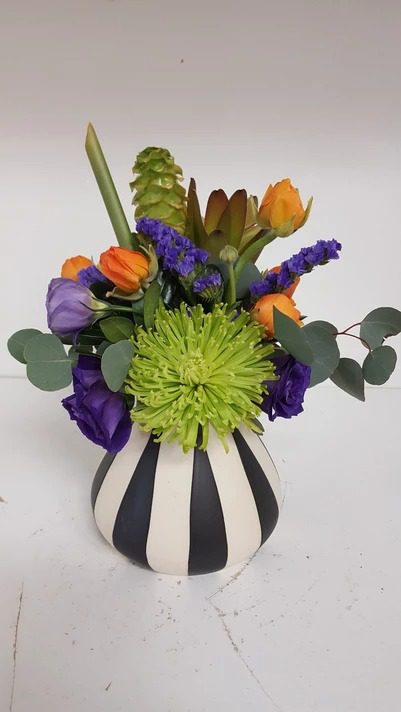 We aim to exceed customer expectations
Are you looking for a florist in Edwards, CO who doesn't just design fresh flowers, but also guarantees high-quality service? Our shop, located in nearby Avon, CO, has just what you need! We pay attention to the needs of every client. Our florists would love to assist you every step of the way from ordering to delivery. If you don't know what flowers or arrangements you want, our florists can provide you with good suggestions and help you pick out the flowers, the color schemes, and many other elements of the design. We want to provide our clients with not only superb floral arrangements but also exceed their expectations when it comes to customer service.
We are always available for you
Whether you need floral arrangements for a special occasion, want to send flowers to your loved ones, or you simply want to treat yourself, we have the perfect blooms for you. We have floral arrangements for every occasion including weddings, christenings, birthdays, and many more.
At Fancy Pansy, we can help you with your flower needs every day of the week. Delivery of floral arrangements is available daily, weekly, or even monthly depending on your needs. You can also place your orders in the comfort of your home. All you have to do is to contact us for the details and to schedule the delivery, and we'll handle the rest.
A long-lasting floral arrangement from Fancy Pansy will surely make someone's home brighter and their day better.
So, if you are looking for the best Edwards, CO florists, you should check our website or give us a call to schedule a delivery! If you don't mind taking a short drive, you can visit our shop in Avon, CO, too!