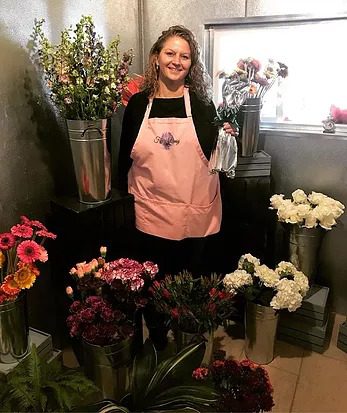 Locally owned and operated, Fancy Pansy is the premier flower shop for Vail, Beaver Creek, and the surrounding areas. We provide individualized floral needs for all occasions including beautiful mountain weddings, special events, and corporate functions throughout the Vail Valley.
Owner Frankie is a Colorado native who grew up in Arvada and has been an Avon resident since 2003. She moved to the mountains to live, work, and enjoy snowboarding, hiking, and everything the beautiful outdoors has to offer. Frankie is passionate about working with flowers and loves the way they can bring a smile to anyone's face. She also feels that flowers have a unique ability to add a personal touch to any event.
Contact us today! Our goal is to provide exceptional customer service while designing floral arrangements that reflect your individual personality. The Vail Valley's stunning panoramic views make this a perfect place for any type of event, indoor or outdoor. We look forward to meeting you and discussing all of your floral needs.
Fancy Pansy designers are experts in both classic and modern floral designs. We can be contracted for ongoing floral services for your business and we can handle all the floral arrangements for your wedding or special event.