Fancy Pansy - The Best Beaver Creek, CO Florist
Flowers make a perfect gift for any occasion because they can deliver your exact message in a wide variety of situations. Finding the best Beaver Creek, Colorado florist is key to ensuring that you or your recipient gets a fresh and beautiful flower arrangement appropriate for the event.
If you want to send flowers to someone in Beaver Creek, Colorado or the surrounding areas, you are in luck! Fancy Pansy is one of the most highly rated florists in town. Our shop has experienced florists who can arrange the perfect blooms for you to send to a friend or loved one or to decorate your home, office, or private event.
Beaver Creek, Colorado florists have different strengths and skillsets.
At Fancy Pansy, we can do just about any design for nearly all occasions. Do you need to send a thoughtful message of love, sympathy, congratulations, or "just because?" From bright assorted flower arrangements for birthdays, Mother's Day, or Valentine's Day, to get-well wishes and thank-you gifts, we've got you covered! We can supply offices, hotels, and restaurants with weekly arrangements! Our team can design flowers with elegance and passion. We use luscious, seasonal blooms from local and eco-friendly farms.
At Fancy Pansy, we offer a wide selection of flowers at reasonable prices to make it easy to find your perfect gift. From lower-priced options for those who are working on a budget to lavish luxury bouquets of 100 blooms or more, and everything in between, we have something for everyone! Many consider us to be the best florists in Beaver Creek because even with our most affordable flowers, we never sacrifice quality.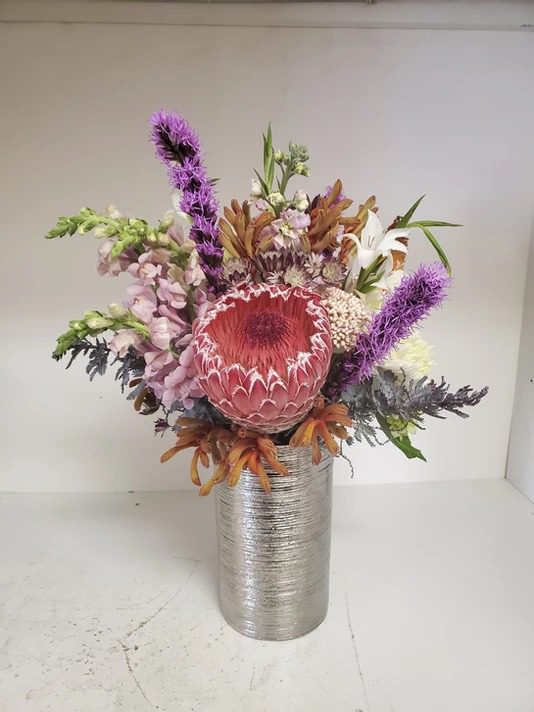 All our key staff are well-trained florists. We keep our skills up to date.
If you buy from a shop that lacks training or knowledge on how to properly care for flowers, you'll end up wasting time and money. We offer a speedy delivery service, too! So whether you are in Avon, Vail, Edwards, Minturn or Beaver Creek, we can help! This makes us the perfect choice if you have a busy schedule or need a last-minute purchase. Rest assured that we offer security, privacy, and excellent customer service. You can see our reviews to be guaranteed that you are choosing the best florist in the Beaver Creek, CO area. We'll treat you with respect and take a friendly approach to fulfill your order.
A good florist thrives and grows. If they do a good job, people will keep coming back. We've been in this business for years now, and many of our customers have been loyal to us for all of this time. We have many happy returning customers because they are 100% satisfied with the quality of our arrangements and our service. Don't just take our word for it; check our testimonials.
What are you waiting for?
Buy flowers with confidence from the best Beaver Creek, CO florist – Fancy Pansy. Enjoy high-class flowers, individually styled at the best value for your money, and backed by good customer service. Why risk going anywhere else?