Celebrate Birthdays and Anniversaries in Style with Fancy Pansy's Arrangements
Birthdays and anniversaries are a time for celebration for everyone. Sending flowers for birthdays is among the most common gifts, but with Fancy Pansy, your arrangements will get the time and personalized attention they deserve. Our florists passionately make all arrangements in-house, with an easy same-day or next-day delivery option. From uniquely colorful bouquets to classic baskets, our birthday flowers are sure to deliver the perfect celebratory surprise! We can guarantee that your recipient will get the freshest blooms with an added personal touch. Everything is hand-crafted with passion, attention to detail, and excellent care.
For wedding anniversaries, no celebration is complete without flowers! This is the day you're reminded of the bond that keeps you close. Flowers symbolize the romance in your relationship is still in full bloom and as beautiful as ever.
The beauty of love and the delight of receiving flowers from someone you love are inseparable.
If ever someone is asked about their most unforgettable and sweetest moment, they will surely remember the time they received a personalized bouquet. Rekindle the romance in your marriage or help your friends celebrate theirs by sending an anniversary flower arrangement.
Whether it's just the first anniversary or a celebration of 25 years or more of wedded bliss, a beautiful flower arrangement from Fancy Pansy will speak volumes and best convey your message.
Not sure what to give? No worries!
We've got you covered! While you can always choose to buy your partner's favorite blooms, did you know that each year of marriage is represented by a specific type of flower and color? Gold and yellow are the colors commonly associated with the first year, while red and fuchsia are for the next two years.
At Fancy Pansy, we can help you pick the right arrangement for a specific occasion. We can elaborate on traditional arrangements using accessories like baskets or vases.
What are you waiting for? Let your special someone or friend know you care. Make it an occasion they will never forget! Celebrate in style! Start the day right and brighten up their day with a Fancy Pansy arrangement! From birthday to anniversary flowers, to Valentine's and Mother's Day arrangements, we have the best selection of floral designs for every special occasion!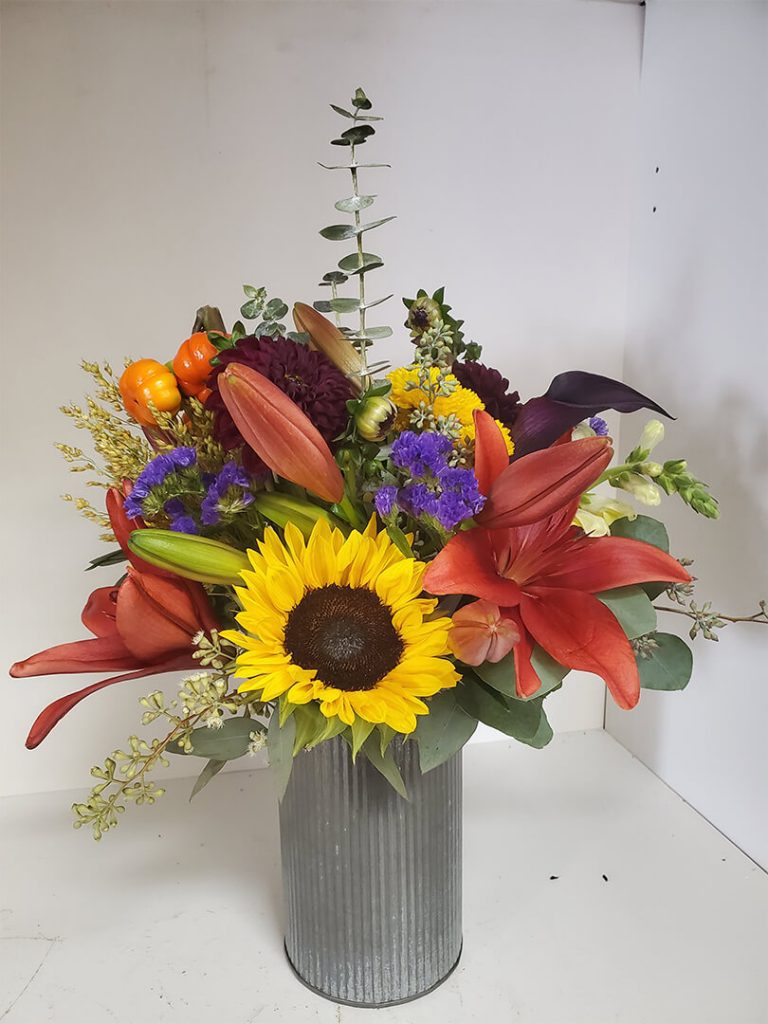 We also offer flower delivery throughout the Vail area.
Feel free to call us anytime and ask about our delivery options. We'll be more than happy to help you avoid any last-minute stress and will ensure your celebration will be as unique and special as can be! Be sure to make a toast to many more blessed and happy years to come!