Send Your Mom Smiles No Matter the Distance with Flowers on Mother's Day
They say a parent's love is unconditional. This is especially true for our mothers. From the moment we came into this world up to the day they leave us, our mothers will always do everything to give us the best and happiest life possible. And so, it is only fitting that we have Mother's Day to honor and thank all the wonderful and hardworking mothers around the world.
A mother is a son's first love and a daughter's first friend. And, there is no better way to show your mom how much you love and appreciate her than by giving her beautiful flowers on Mother's Day. This will not only make her happy, but it will surely melt her heart.
At Fancy Pansy, you will have only the best collection of floral arrangements perfect for every occasion or event. We offer a wide range of designs for your floral arrangement needs for every budget. On a special day for our mothers, Fancy Pansy would surely be honored to help you express love and appreciation to someone who truly deserves it. Our fine florists will arrange flowers for you with the utmost passion and dedication.
What Are the Popular Flowers for Mother's Day?
There are a variety of flowers to choose from for Mother's Day and all of them look beautiful. Some of the most popular ones among clients are roses, tulips, and lilies. Apart from these, a lot of people also love sunflowers, gerberas, and mums.
Whatever flower that you choose, the most important thing is that they are fresh when delivered. At Fancy Pansy, we make it a point that every floral arrangement we create is delivered to your mom in its peak bloom.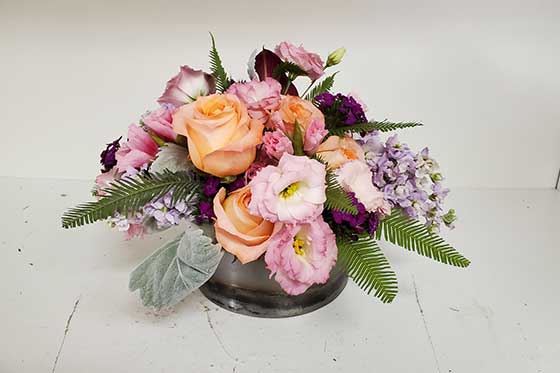 How Do You Know Which Flowers to Pick for Mother's Day?
At Fancy Pansy, we love making our floral arrangements fit the personalities of our customers. As flowers are a way of expressing yourself, they must be unique, and based on what the receiver likes. So, think about what type of flowers your mother loves. Another good option is to consider what color she likes. This makes the floral arrangement unique and personal to her liking.
If you are still not decided on the design of your floral arrangement, our fine florists are more than happy to help you. Fancy Pansy provides personal attention to every client so you can be sure that you can count on us every step of the way.
Admittedly, some of us who are busy might only remember Mother's Day on the date itself, leaving us unprepared to show our mothers some love. Further, the current situation has made it impossible for some to visit their mothers due to travel restrictions and social distancing measures. Luckily, being apart does not hinder you from sending her some fresh flowers to make her smile and to warm her heart.
With Fancy Pansy, you can schedule a Mother's Day flower delivery.
This will surely brighten up her home and uplift her feelings at this time of quarantine. If you're ready to schedule your flower delivery for your mom, you can browse through our different floral arrangements or give us a call!